Frank Ocean - Blonde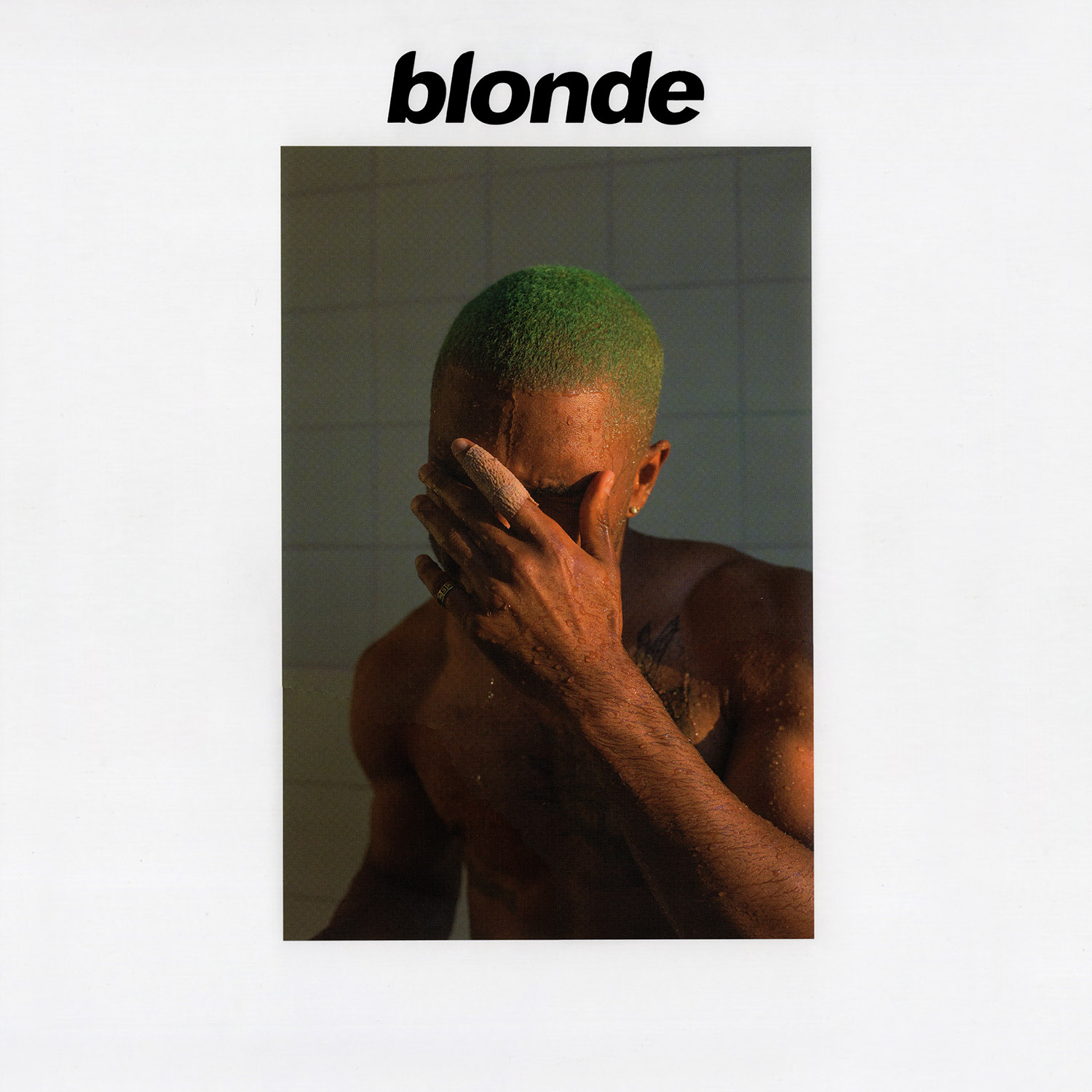 Notes
Truly phenomenal, nearly dead-quiet pressing. I first listened to Blonde when someone ripped it from Apple Music the night of release, and distinctly remember thinking $35 was too much for a record that would "surely be in stores everywhere soon", passing over the Black Friday pressing when given the opportunity. What a fool I was.

Those of you intimately familiar with the album will know it's littered with samples, some of which have baked-in vinyl noise already. I've done my absolute best to differentiate my copy's noise from the album itself, switching back and forth between streaming FLACs and my editing window during the manual click removal process. My hope is that 99% of noise left over, if any, is part of the album. Check it against your digital version if you don't believe me!

Artwork scanned and color-corrected by me.
Tracklist
A1 Nikes 5:15
A2 Ivy 4:09
A3 Pink + White 3:04
A4 Be Yourself 1:26
B1 Solo 4:18
B2 Skyline To 3:05
B3 Self Control 4:09
B4 Good Guy 1:06
B5 Nights 5:06
C1 Solo (Reprise) 1:19
C2 Pretty Sweet 2:38
C3 Facebook Story 1:12
C4 Close To You 1:22
C5 White Ferrari 4:09
D1 Seigfried 5:35
D2 Godspeed 2:58
D3 Futura Free 9:24

Total Runtime: 1:00:22
Specs

Artist: Frank Ocean
Release: Blonde
Year: 2022
Country: US
Label: Blonded
Cat#: BLNDD002
Rip info

Rip Date: 2023-02-13
Upload Date: 2023-02-17
Resolution: 24-bit/96kHz
Lineage: THORENS TD 209 --> 2M Bronze --> NAD Stereo 3045 --> Focusrite Scarlet 6i6 --> Audacity (recording) --> iZotope RX 9 (manual de-click & noise removal) --> Audacity (normalize & label tracks)