Crayon - Moominland E.P.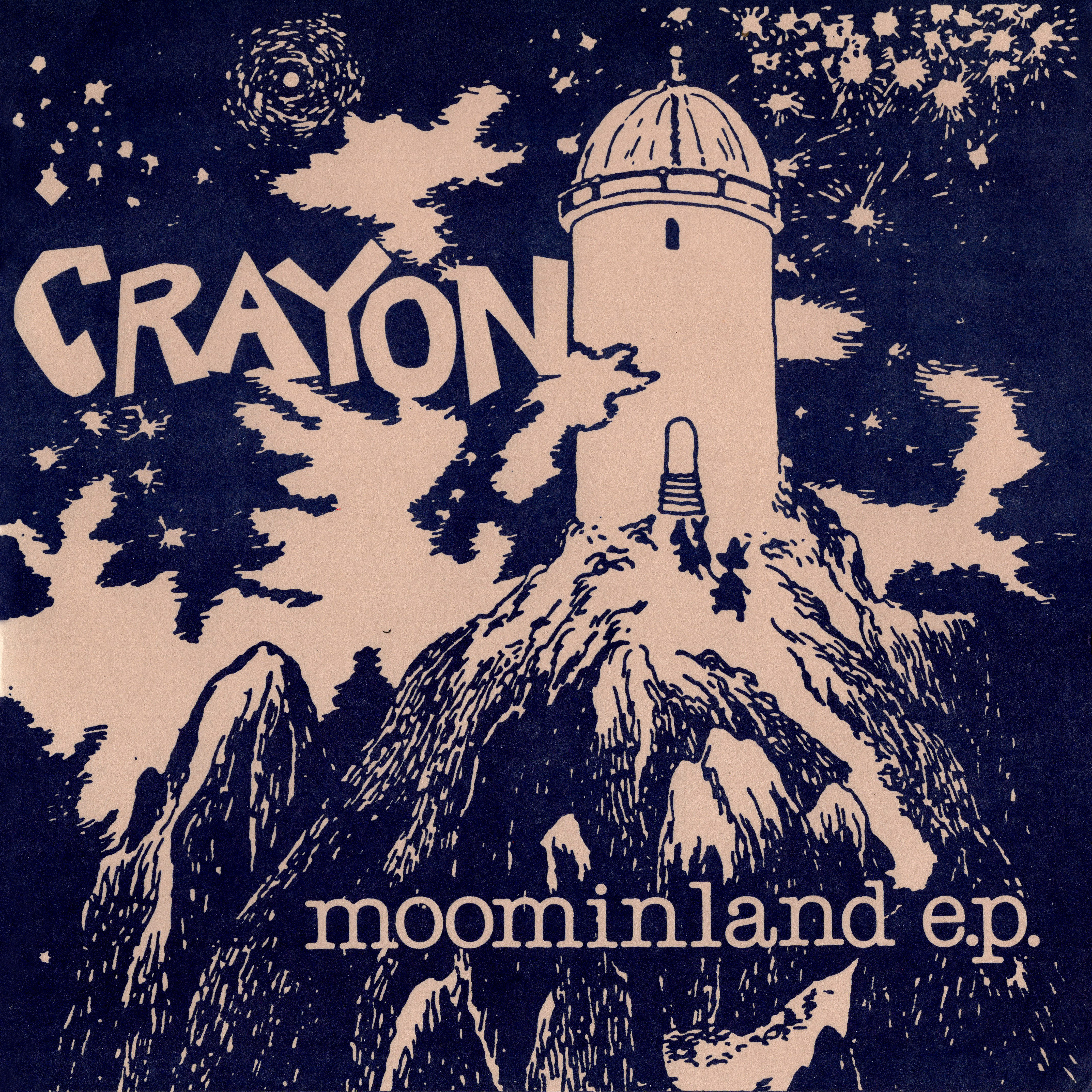 Notes
Ripped by request, which quickly became difficult as the EP is littered with "click" noises that SOUND like surface noise, but are actually an effect of the kickdrum during recording. I have, to the best of my abilities, preserved the original recording while removing noise which was instead the direct result of vinyl playback.

Track titles for old emo and indie 7"s are often the source of hair-splitting and contention; for simplicity, I used what is on the back of the sleeve, with the exception of track B3. Its printed title is "Barney, Garney...", and the disc's center label continues, "...and Ted Lartler". The full title presumably being "Barney, Garney and Ted Lartler", I've addressed it as such.
Tracklist
A1 Secret Goldfish 2:46
A2 St. Michael and the Killer Whale 1:04
A3 Cupid Said 2:17
B1 Sit By Me 2:12
B2 All the Stars 2:12
B3 Barney, Garney and Ted Lartler 1:34

Total Runtime: 12:08
Specs

Artist: Crayon
Release: Moominland E.P.
Year: 1992
Country: US
Label: Harriet Records
Cat#: Harriet 012
Rip info

Rip Date: 2022-10-01
Upload Date: 2022-11-20
Resolution: 24-bit/96kHz
Lineage: THORENS TD 209 --> 2M Bronze --> NAD Stereo 3045 --> Focusrite Scarlet 6i6 --> Audacity (recording) --> iZotope RX 9 (manual de-click & noise removal) --> Audacity (normalize & label tracks)