Black Country, New Road - Never Again Pt. 2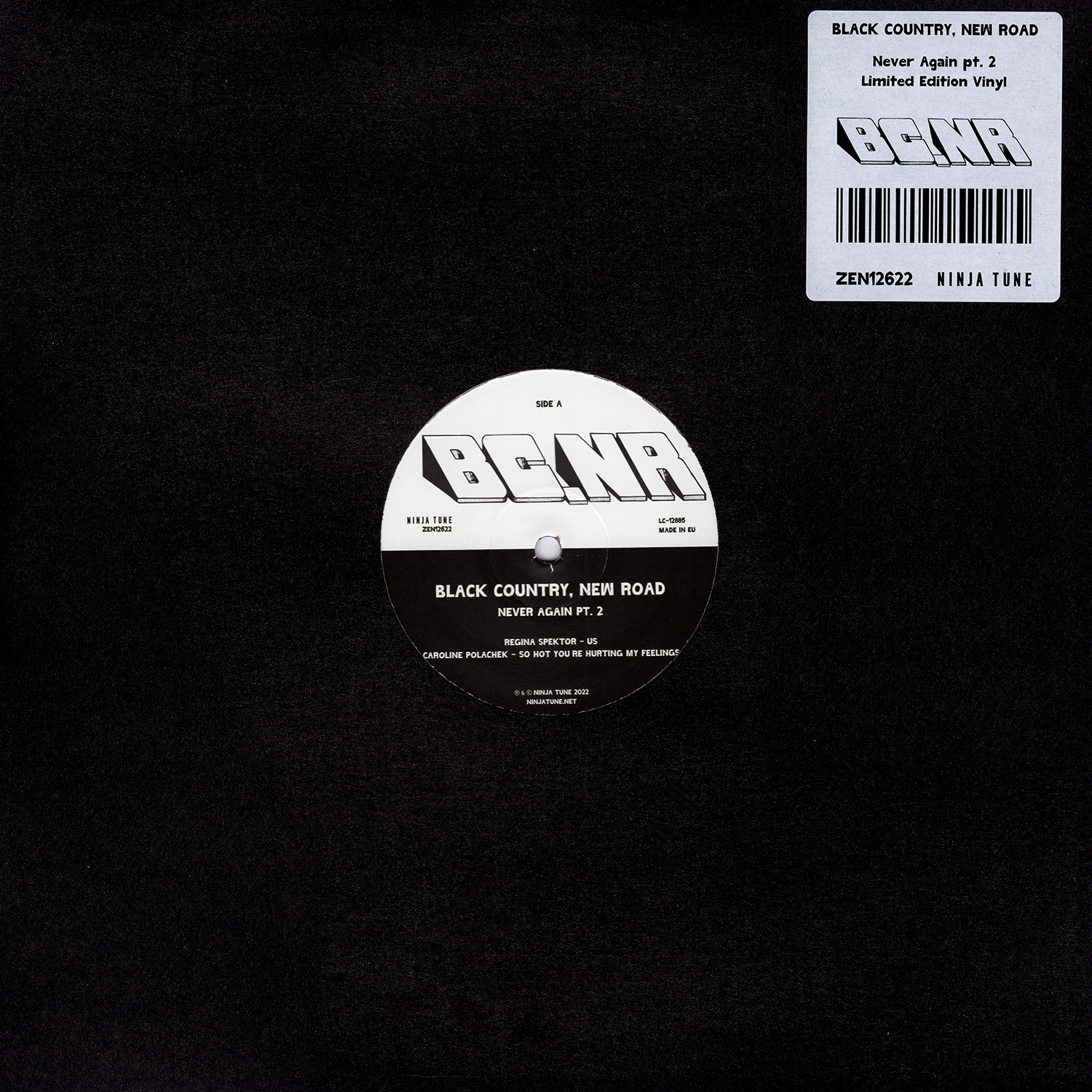 Notes
Note: I was issued a copyright takedown notice and had to remove the original MEGA link that included individual files. I've replaced it with a file called "Nothing.zip". For the password, just copy everything in the URL between "https://" and ".com". Might not prompt for a password if you're using Windows' built-in extractor, I used 7z to encrypt it.

If you have issues and/or questions, don't hesitate to reach out via jenripsvinyl@gmail.com.

As usual, there are already rips out there of new BCNR material with no lineage or anything, hopefully this is at least a small improvement over those and I've not wasted hours of my time processing the audio. Definitely a couple moments on here that I made the judgment call as "mouth sounds/live recording noise" and kept intact, and nothing I or anyone could do would make the Billie Eilish cover less distorted; that's just how it was recorded.
Tracklist
A1 Us 4:27
A2 So Hot You're Hurting My Feelings 2:47
B1 I Think I Need A New Heart 2:26
B2 Happier Than Ever 5:03

Total Runtime: 14:45
Specs

Artist: Black Country, New Road
Release: Never Again Pt. 2
Year: 2022
Country: UK, Europe & US
Label: Ninja Tune
Cat#: ZEN12622
Rip info

Rip Date: 2022-11-25
Upload Date: 2022-11-25
Resolution: 24-bit/96kHz
Lineage: THORENS TD 209 --> 2M Bronze --> NAD Stereo 3045 --> Focusrite Scarlet 6i6 --> Audacity (recording) --> iZotope RX 9 (manual de-click & noise removal) --> Audacity (normalize & label tracks)